Global Tactics Professionals
At Global Tactics, we help our clients with complex needs to stay ahead of the global market, anticipate opportunities and address issues that impact the very value of their business. Our consultants have served hundreds of organizations ranging from early-growth ventures to Fortune 500 corporations, and from trade associations and non-profit organizations to public sector and government entities around the world.

Our global reach, experience and deep knowledge allow us to work across geographic, cultural, technological and ideological borders, to offer clients forward-looking, results-oriented solutions that resolve their US, international and cross-border needs.

Because each client of Global Tactics is unique, we draw on the expertise and skillsets of our experienced consultants located around the world to form an engagement-specific team whose sole focus is resolving the client's challenge, forwarding the client's interests, and ensuring their business grows, thrives, and succeeds.

The following are Global Tactics' senior consultants, their location, and their areas of expertise: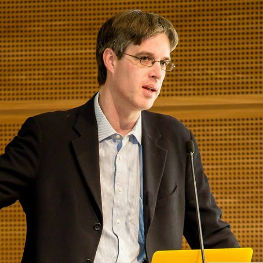 Aaron Rose (罗安伦)
Founder and Managing Director
SAN JOSÉ, CA USA & SEATTLE, WA USA
International Business including Identifying New Export Markets • Risk Mitigation and Business Resilience • Sustainability • Leadership • Private Sector and Trade Development
Aaron Rose is a trusted advisor to business, government, and nonprofit leaders around the world. As an expert in corporate strategy, international business, and the business of innovation, Aaron possesses a proven track record leading organizational transformations while delivering on long- and short-term results. He leverages his experiences and knowledge to help clients with business planning and global corporate expansion including identifying new export markets, implementing sales and marketing localization initiatives, developing risk mitigation and business resilience strategies, and establishing leadership training and corporate governance policies.

In the public sector, Aaron advises governments on how to develop national comparative advantages and communicate investment opportunities to attract foreign direct investment to support private sector development initiatives including public-private partnerships. He also leads Global Tactics' Global Clinic for CEOs and Silicon Valley Forum.

Aaron holds advisory roles at Innotech Global, LLC (Milpitas, Calif.); Koba, LLC (Alexandria, Va.); M. Gralnick Enterprises, LLC (St. Louis, Mo.); Razor Planet, Inc. (Renton, Wash.); and STAR-TIDES (Fairfax, Va.). His expertise is advising executive management on establishing their company's strategic direction and achieving their long-term goals.

His entrepreneurial experience includes the founding of several successful ventures including ROI3, Inc., a company that developed localized software-as-a-service platforms for mobile device users in Africa, Asia, Europe, and Latin America, and Yeeko Inc., a digital media company and publisher of Yeeko Magazine, a Chinese-language periodical focused on culture, arts, and literature. Additional information about Aaron's background and business approach may be found on his LinkedIn profile and blog, GT Perspectives. Click here to download his biography.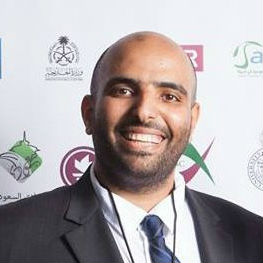 Mohand Alturky
Director, Middle East and North Africa
RIYADH, SAUDI ARABIA
Market-Specific Sales and Marketing Strategies in Middle East and North Africa • MENA Government Relations
Mohand Alturky is responsible for Global Tactics' operations in the Middle East and North Africa. He has experience in business management and possesses skills in leadership formation. Based in Riyadh, Saudi Arabia, Mohand received his Professional Master of Business of Administration from Seattle University and Bachelor of Arts in Economics from Seattle Pacific University. www.linkedin.com/in/mohandalturky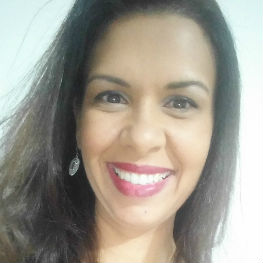 Karina Carvalho
Director, Latin America
SÃO PAULO, BRAZIL
Market-Specific Sales and Marketing Strategies in Latin America • LATAM Government Relations
Karina Carvalho is responsible for Global Tactics' operations in Brazil and throughout Latin America. She possesses over 20 years of general management and sales and marketing experience. Based in São Paulo, Brazil, she received her Master in Business Administration from Fundação Getulio Vargas and Bachelor of Business Administration in International Business, Trade and Commerce from Universidade Paulista. www.linkedin.com/in/karina-carvalho-65682b4b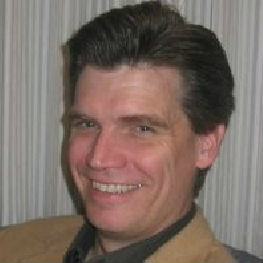 Steven Drake
Director, Communications and Public Affairs
WASHINGTON, DC USA
Branding • Reputation Management • Government Relations • Corporate and Marketing Communications • China
Steve Drake provides corporations, small businesses, non-profit organizations and government agencies with targeted, expert and cost-effective communications, marketing and business development strategy and implementation. Drawing on his more than 35 years of experience developing and leading strategic, global communications programs for some of the world's most recognizable and influential organizations and brands, he offers services designed to help clients effectively communicate with audiences most important to their success, influence or reinforce perceptions and opinions, and achieve their organizational objectives in the United States as well as China.

Currently serving as chair of the Maryland-Anhui (China) Sister State Committee, Steve holds both a Master's and Bachelor's degree in journalism from the University of Maryland, where he currently serves as an adjunct professor in the Department of Communication. He teaches, speaks and writes on a range of communications topics, including public relations in China, international public relations, and strategic thinking.
www.linkedin.com/in/steve-drake-9890651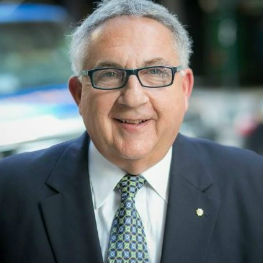 Ted Felix
Financial Operations, Tax Planning, Fiduciary Management
MIAMI, FL USA & NEW YORK, NY USA
Financial and Tax Strategies • Investor Relations • Fraud and Forensic Accounting
Ted Felix possesse a distinguished career in public accounting. His experience includes holding the position of Director of the Quality Control Review Division of the American Institute of Certified Public Accountants (AICPA). Ted is a Florida Supreme Court Certified Circuit Mediator, worked for the United States Securities and Exchange Commission as an expert and has led an investigation conducted by the US Attorney for the Eastern District of New York. He has testified in matters such as Enron, Bennett Funding and the City of Newark v. The Port Authority of New York and New Jersey.

A frequent writer and speaker, Ted co-authored SEC Compliance – Financial Reporting and Forms, published by Warren Gorham & Lamont/Research Institute of America. He was an adjunct professor of accounting and auditing at both Rutgers University in New Brunswick, New Jersey and Ocean County College in Toms River, New Jersey. He holds a Bachelor of Science and Masters of Business Administration from Long Island University.
www.linkedin.com/in/tedfelix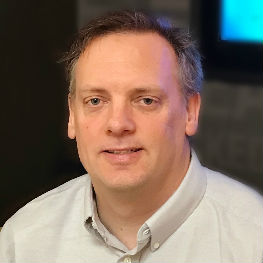 Gavin Fysh
Digital Strategy
SEATTLE, WA USA
Website Development • Search Engine Optimization Strategies
Gavin Fysh is a self-professed idea guy who loves to solve problems with technology. It's what motivated him to co-create the largest interactive game in history for the Seattle Mariners. It's why he was chosen to be part of a branding team for Microsoft. And it's what drives him to enhance and improve his software company, Razor Planet, Inc. every day. 20 years of experience working in branding, software and new media led Gavin to his latest business venture, Bloqs. He recognized an underserved market for strong digital solutions in the SME (small-to-medium enterprise) marketplace. The Bloqs approach allows businesses to rapidly build a website, create a branding package and be found on the internet. Gavin is thankful for all the blessings in his life, including his daughter and wife, and the incredible team he's built at Bloqs. Word has it he's a master griller and a decent golfer too. www.linkedin.com/in/gavin-fysh-01761310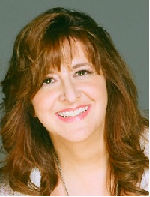 Michelle Gralnick
Director, Nonprofit Management
ST. LOUIS, MO USA
Nonprofit Management • Leadership Development • ESG
Michelle Gralnick possesses an impressive background in nonprofit management including board recruitment, training, leadership development and succession planning; managing fundraising campaigns and stewardship; and establishing community and corporate partnerships. She has experience creating cultural, educational and social programs, as well as preparing newsletters, video presentations and other communication and marketing materials. She works with local grassroots advocacy groups and international organizations alike, providing customized strategic planning and innovative solutions, earning national recognition from the American Society of Association Executives for her membership acquisition and retention program. Michelle received her Master in Education from the University of Missouri-St. Louis and Bachelor of Arts in Sociology from Washington University in St. Louis. www.linkedin.com/in/michelle-gralnick-575b8311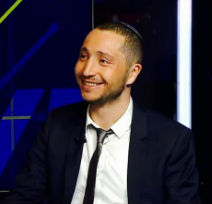 Emmanuel Lehmann
Senior Advisor, Cybersecurity
JERUSALEM, ISRAEL
Cybersecurity • Risk Management
Emmanuel Lehmann Emmanuel Lehmann supports companies, institutions and organizations of all sizes in the management of their cybersecurity risks (risk assessment and intrusion tests). Prior to specializing in business intelligence and risk management, Emmanuel focused on business development and strategy consulting for corporations, small businesses, and nonprofit organizations.

Specializing in the fight against organized crime, counter-terrorism, and cyberdefense/cybersecurity, and a former officer in the French Navy (reserve), he also provided services to CAC 40-listed companies (with a specific focus in the security, defense and energy sectors), government agencies and national defense institutions on risk and crisis management. Emmanuel has published several books including a reference book on business intelligence ("Petit Traité d'Attaques Subversives Contre les Entreprises : théorie et pratique de la contre-ingérence économique"). www.linkedin.com/in/emmanuel-lehmann-b282234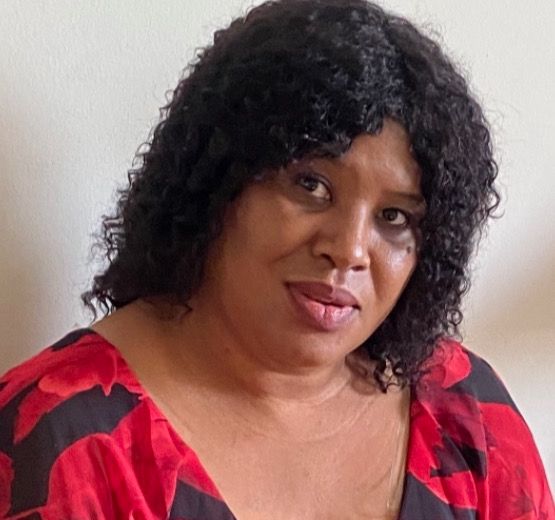 Aze Malawo
Director, Sub-Saharan Africa
WASHINGTON, DC USA & LUSAKA, ZAMBIA
Market-Specific Sales and Marketing Strategies in Africa • African Business/Government Relations • Women-Driven Entrepreneurship Development • Corporate Compliance and Risk Management • Board Development
As an international development consultant, Aze Malawo focuses her work on socio-economic development and collaboratively builds business development opportunities. She has provided advisory services to numerous organizations including the African Union Mission, D.C. Aze has more than 15 years of international development experience that spans the private sector, business membership organizations, academia, public and nonprofit sectors providing substantive analysis of trends and developments in international trade and development. Her expertise lies in project management, strategic development, policy research, grants and technical support.

Aze received her Master of Public Administration from Seattle University, a Master of International Communication from Macquarie University in Sydney, Australia, and a Bachelor of Arts from Ștefan Gheorghiu Academy in Romania. Additionally, she holds certificates in Small Scale Farming – Cultivating Success from Washington State University Extension and a Permanent Sustainable Ag Design Certificate.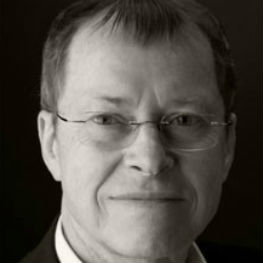 David McHardy Reid, Ph.D
Senior Advisor, Global Business Strategy
SEATTLE, WA USA
Market Entry Strategy • China Policy • Intellectual Property Protection Strategy • Chinese Model of Product Innovation • Market Opportunity Assessment
Dr. David McHardy Reid is an expert in global business strategy having worked in 30 countries. For the past 20 years, he has analyzed the strategies of many foreign companies in Asia, having met with and interviewed over 500 chief executives and other senior officers in: Hong Kong, Indonesia, Japan, Korea, Singapore, Thailand, Malaysia, Burma and Cambodia including over 150 recently interviewed in China. David received a PhD in Global Business Strategy from the University of Edinburgh. www.linkedin.com/in/david-mchardy-reid-73955b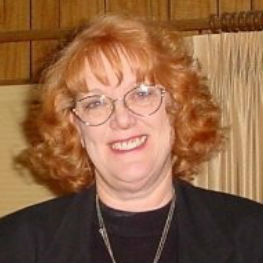 Lindy Rose
Senior Advisor, Human Resources
LAS VEGAS, NV USA
Human Resources • Executive Counsel and Leadership Development
Lindy Rose is an experienced professional in human resource management, auditing, and general office management. In the area of human resource and office management, she is responsible for developing, coordinating, and implementing policies and programs all aspects of human resources including employment, compensation, training, placement, staff planning and development, benefits, employee relations, and equal opportunity and affirmative action programs. In addition, she helps companies stay current on changing government regulations that affect employer-employee relations and workplace conditions. Lindy has a great deal of experience in public speaking and course training. She is also the author of Hattie's Ghost. www.linkedin.com/in/lindyrose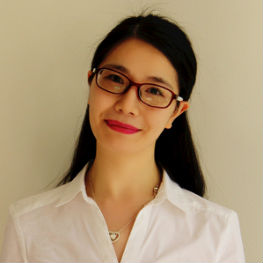 Yan Tang
Corporate Marketing
SAN JOSÉ , CA USA
Business Development • Product Marketing • Digital Marketing
Yan Tang possesses over ten years of experience as an advisor to Fortune 500 corporations and small businesses. She served as a business relationship management and small business coach at Seattle University's Innovation and Entrepreneurship Center where she co-founded the Resource Amplification and Management Program (RAMP) and helped to expand the team up to ten people and to develop over 20 new clients within the program's first year. She previously worked for Manpower Inc. in Shanghai, China in a variety of positions where she successfully recruited over 50 outsourced employees for IBM Shanghai and played a significant role in the IBM Global Administration project. Her career as an entrepreneur started with the founding of Innotech Global, LLC in 2017. Yan received her Professional Master of Business Administration in Marketing from Seattle University and Bachelor of Arts in English from the Hunan University of Science and Technology in China. www.linkedin.com/in/yan-tang